Give your business a DC virtual office and make a more positive impression than your home address
"Friends don't let friends work at Starbucks". This mantra seemed to be gaining steam among independent and contingent workers in the pre-COVID "new age of work". As with anything, what once was cool just a short year ago: typing away at your laptop while in a coffee shop surrounded by people cooler than you (read: hipsters or in DC the formerly elected).  All fueled by a non-stop source of caffeine that was buzz killed by the pandemic.
Make a more positive impression than Starbucks
Today, as you navigate working from home (WFH) and flex office solutions, Virtual Offices can be a great compliment to any workstyle.  Leave the hipsters and their zoom cafes with their fake books in the dust. Save that cool old pair of Beats for the beach. The global shock reminds us that a professional work environment makes everyone more effective. Every successful business call is worth redirecting the small fortune Starbucks demands for its coffee.
DC Virtual Office Services beats the isolation of your home office
There are better ways to work as an independent or contingent worker that don't include working from home. In the 90s, one of the greatest employment perks one could land was the ability to telecommute. Soon we will probably hear another big name acting like Yahoo!.  Remember when when their CEO insisted that all employees had to come back to the office?  Working from home has become our new routine. Working from a coffee shop is not happening. Home office isolation is leading to a revolt against work invading our private lives.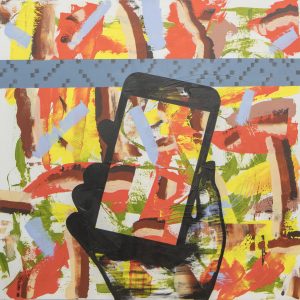 So, what are you to do? Enter the virtual office workstyle! Virtual offices provide remote workers a professional business address, mail receiving with digital mail services, live phone answering, access to conference rooms and private guest offices, and much more. As with any new trend, there has been a sudden boom in the quality and type of shared DC virtual office space facilities available.
Here are 4 things you should consider when looking for safe and professional DC virtual office space:
1. Robust Virtual Office Technology
Ideally your virtual office provider has a long list of service options. Not to mention the importance of a friendly and experienced administrative staff. Virtual mail plans that include notification of mail received have become business critical. Our growing work from home (wfh) clients most often ask for flexibility with mail forwarding, scanning, shredding, or hold mail for pick-up. Technology provides smart tools to manage your business mail effectively on those days that you work from home.
2. Private Offices or a Dedicated Private Desk?
Neither choice is right or wrong, but more along the lines of what do you need?  If you are a management consultant or a lawyer, you might want to opt for a private office that can be locked.  Freelance designers and government contractors might need less privacy and can consider a desk that is in a shared, open space with the appropriate social distancing.  Make sure the choice you make has plenty of private meeting rooms bundled into the dc virtual office space plan you select.
3. Location. Location. Location.
If you need to host a meeting but are concerned about COVID risk, make sure your provider has de-densified their conference rooms to help with physical distancing. Ask if the building is LEED certified. You can always opt to reserve a private guest office if you need a break from working at the kitchen table. Your flex space should have online booking for day offices and meeting rooms to allow you the access and privacy you need to run your business.
Are you more of a 9-5, executive or are you a WFH consultant? For those contingent workers that often make their own schedule and have a routine, you might want to consider a local boutique operator that has a responsive team onsite making sure that health and safety is a top priority.
4. It's Still All About Professional Community
The most frequent question I hear from folks considering joining a flexible workspace is often about the other people, or for lack of a better word, Community. No matter how visually pleasing a space is or however many virtual office amenities are offered, the lack of a professional executive community might be a reason to continue your search. One of the benefits of working in shared spaces is the referral network often mentioned "Accelerated Serendipity" This term refers to the ability to connect with the people in the space, allowing for interaction, collaboration and an overall increase in productivity. If you are a headphone on type of worker, this might not be as important to you as someone who thrives surrounded and engaged by different people.
There is no Right or Wrong DC Virtual Office Space
Please remember that when choosing a virtual office space, there is no right and wrong – only the proper fit for you. We count over 9,000 spaces worldwide and an estimated 28,000 by the year 2021, more and more will cater to specific demographics. When you consider a space, don't just tour – take them up on any opportunity to test drive. If the space isn't a good fit, ask for some recommendations and take us on our referrals. DC Offices' team has been providing virtual office services for over 25 years.  Plan a virtual or in-person tour today.  Price transparency and personal service are our goals.
We believe that you deserve better virtual assistant support for your work from home (WFH) routine. Come discover our flexibility today.
If you don't chose HourOffice DC.  Check out the cool people at Cove.