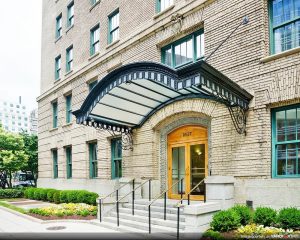 Bring the world to you through video conferencing
Video conferencing allows you to bring the world together in one convenient location. You can meet anytime of day with your clients or partners, no matter what part of the world they are in.
Business Centers will provide you with all the technology and support to facilitate all your video conferencing needs. Services are available to members at reduced member rates.
FARRAGUT SQUARE LOCATION
Army Navy Club Office Building at 1627 I Street NW.
VIDEO CONFERENCING
Our executive-level video conference room is located at our Farragut Square center.
This room is available 24/7 and is equipped with a Polycom videoconferencing system featuring multiple screens. Ask about our Zoom Room options.